Today our sweet treat for Monday is non other than Australian born actor Simon Baker.
I don't know who these boys are but that is Simon on the left!
I am not usually a fan of rough and tough scruff but it's ok on him.
I first met him back in 2006 when he did the movie Something New.
How could you resist that smile?
And that wet t-shirt!
He dresses up nicely too!
He reminds me of Ben McKenzie from OC here. Love him as well.
I found a semi-nudy!
This week's lesbian lick was a suggestion from one of my sister's straight friends. I don't know how I didn't think of it sooner as I think she is SUPER hot! I give you South African born Charlize Theron!
I have always loved her!
She can change her look to anything.
The sexy vixen comes naturally.
I loved her in the Italian Job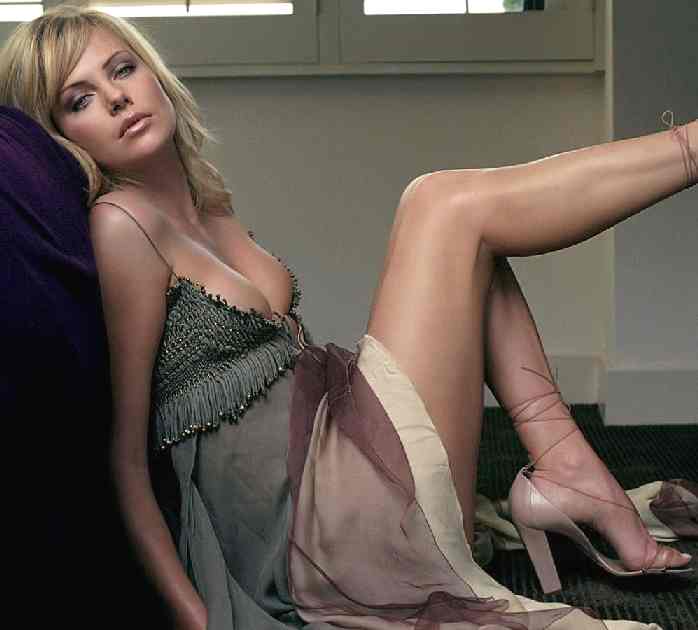 Yum!
Just a beauty.
Interesting fact: Charlize was discovered in an LA bank trying to cash a check from her mother. She had no money, no job and she went off on the bank teller. The man standing behind her was her future acting agent.
She is a humanitarian too which is also damn sexy.
And she loves the gays: "We came up with a new idea that we said that we would get married the day that gays and lesbians can get married - when that right is given to them. We've decided that we're gonna use that in a positive way, so the day that law gets passed then we'll get married."
She stands up for women's rights...
Animal rights